Have you ever heard of a place called Bijelo Polje meaning means "White Field"?. This ubiquitous city lays on northeastern Montenegro on the Lim River. It's the economic, administrative, cultural and educational centre of North Montenegro.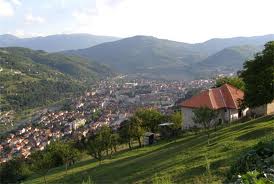 Bijelo Polje is considered by many as the north entrance to Montenegro. Bijelo Polje is called much for its attractive winter's months and considered as home of popular Montenegrin writers, authors and poets that were birth listed here. For the motivating author or the laid-back tourist to Montenegro, a single quest to Bijelo Polje will certainly show why the city remains to be inspiring.
Well, for those who wants to travel to Bijelo Polje, this blog is surely for you. My blog is going to be about whatever I feel and seen in Bijelo Polje.
I'm pretty sure that most of it will be in regards to travel, but do not judge if some short attention span takes you elsewhere.